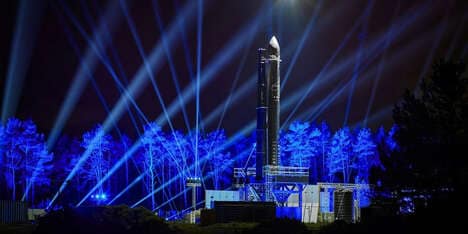 Nano-satellite company Orbex Space has officially revealed its first full-size mini-satellite called Orbex Prime, which will be launched as a prototype from the company's Scotland-based launch site.
According to the company, the Orbex Prime was built specifically with sustainability in mind, which is why the vehicle uses bio-propane, a low-carbon fuel that allows the mini-satellite to produce 90% less carbon emissions. carbon compared to traditional satellite hydrocarbon engines. Additionally, the Orbex Prime features a 3D printed engine, which aligns the company with other leading space innovators like Rocket Lab and Relatively Space.
"To deliver the performance and environmental sustainability we wanted from a 21st century rocket, we had to innovate in a large number of areas: low carbon fuels, fully 3D printed rocket engines, very light fuel tanks and a new low-mass product reusability technology, "said Chris Lamour, CEO of Orbex.
Image credit: Orbex Space