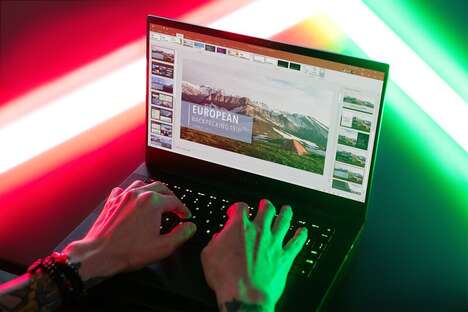 Razer has launched the "Razer Blade 14", a powerful gaming laptop featuring a new "AMD Ryzen 9 6900HX" processor as a retail feature. Already announced in January 2022, with pre-orders opening in February, consumers can purchase the "Razer Blade 14" for cheap purchases at two different price points.
The CPU boasts eight cores, 16 threads, boost up to 4.9GHz and a 20MB cache. When it comes to graphics, the "Razer Blade 14" uses a 14-inch monitor and an "Nvidia Geforce RTX 3080 Ti" to deliver smooth, tear-free images. The laptop comes with a two-year extended warranty, but consumers can add a "RazerCare" protection plan to cover any post-warranty damage. "RazerCare" protection is valid for up to three years from eligibility for replacement and repair.
The Razer Blade 14 is perfect for gaming on the go and at home.
Image credit: Razer