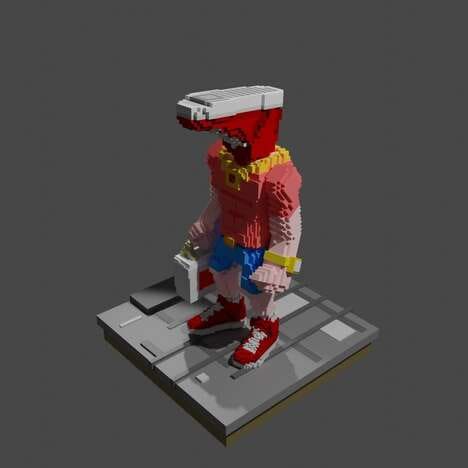 "Another-1", the world's first phygital hype product exchange platform, has partnered with "The Sneakerheadz Society" (TSS) to create an engaging retail game in the metaverse. The game will be built on the Sandbox metaverse platform and will focus on hypewear, sneakers and digital fashion.
In the game, users will play as avatars with a shoe instead of a head and be tasked with destroying old-fashioned shoes in a variety of missions, stories and events. Players can work together to overcome the game's antagonists and earn physical rewards. The game was designed to appeal not only to shoe enthusiasts, but also gaming enthusiasts, cryptocurrency enthusiasts, and web3 curious people.
Throughout the game, players will earn currencies and digital assets that can be swapped or made into physical item twins or, in some cases, swapped for entirely new items.
Image credit: Another-1, The Sneakerheadz Society