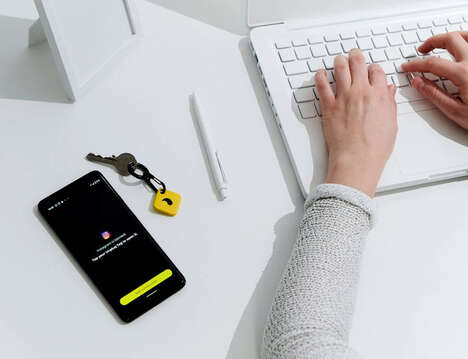 The smartphone is a powerful productivity tool, but it can also offer hours of distraction that keep you from getting work done, so "Unpluq Tag" is meant to provide a way to combat endless scrolling.
The tag features an NFC-enabled design that can be linked to a smartphone via the accompanying app to block access during specific times or days. Users will need to tap their smartphone keychain to log in, which will act as a physical reminder to put the phone down unless necessary.
The "Tag Unpluq" has a simple yellow form that is easy to spot when you need to log into an app for business or pleasure. The tag is launched as part of an Indiegogo campaign and comes with a one-year subscription to the Unpluq app.