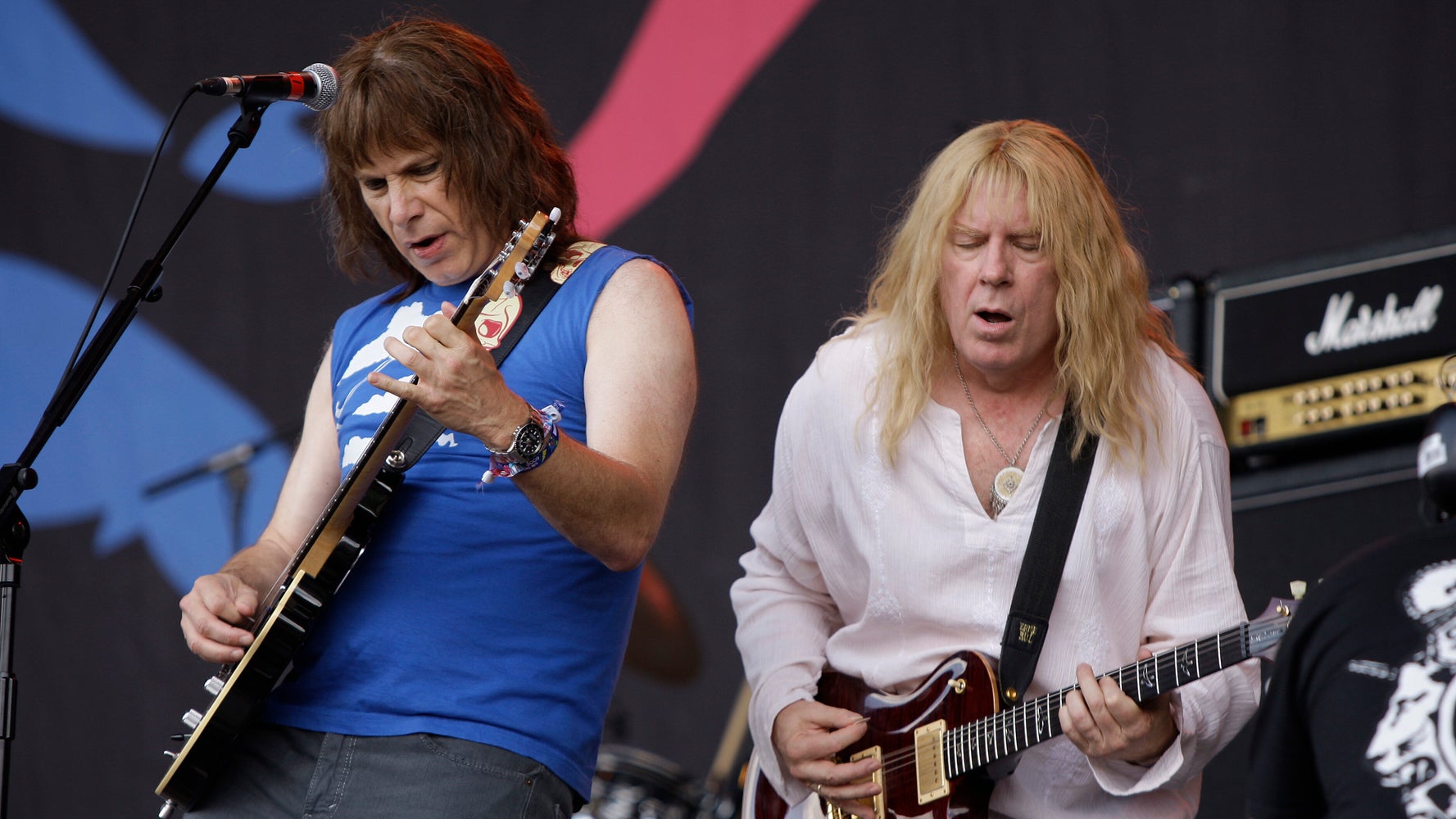 dataline reports that the parody of the heavy metal band created by Christopher Guest, Michael McKean Other Harry Tosatore will return in a sequel to the mockumentary called "Spinal Tap II".
Unfortunately, it seems that the number in the title should be a "2" and not the number "11", which hangs in the legend of the band, as you can see from this clip from the first movie.
Rob Reiner he will direct the film and reprise the role of documentary doofus Marty DiBergi.
He told Deadline that he was constantly asked if there would ever be a sequel to the film, but he said he and his collaborators have come up with the right approach only recently.
"You don't want to do it just to do it. You want to honor the former and push it a little further with the story, "she said.
Reiner noted that Guest, McKean and Shearer have performed as Spinal Tap all over the world but "we haven't spent time together recently, and that became the premise.
He said the plot will center on the death of longtime manager Ian Faith, played in the film by Tony Hendra.
"Ian's widow inherited a contract that said Spinal Tap owed them another gig. He basically would have sued them if they hadn't, "explained Reiner." All these years and a lot of bad blood we're going to get into, and they've been put back together and forced to confront each other and play this concert".
Reiner said there may be some cameos from famous musicians in the film and added that the band could also do a book devoted to the experiences of real-life rockers that parallels the incidents in the film.
"Like in the movie, they get stoned and can't find the stage, like Tom Petty and the Heartbreakers did," Reiner said.
The new film will be released on March 19, 2024, which is 40 years and 17 days after the world premiere of the original.
Of course, Twitter users have had thoughts.
And, of course, someone quoted one of the lines from the film.