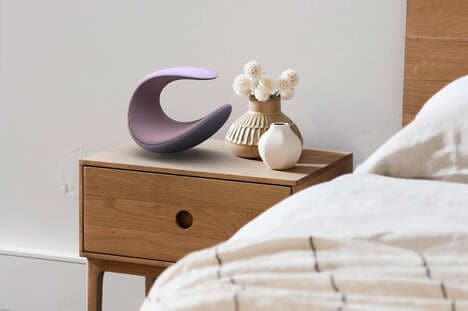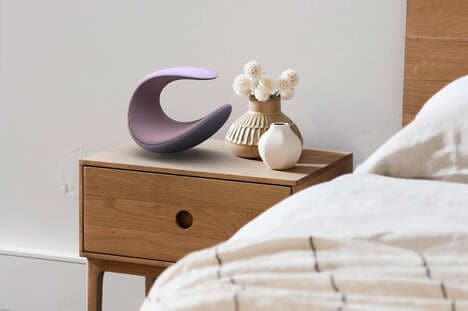 The conceptual Nightingale Mood Speaker was designed by Li You as a piece of technology that couples can incorporate into their space to foster a greater sense of intimacy.
The speaker features an elegantly curvy design that can be activated with a quick stroke, while tapping will change the track. The curvy design of the speaker gives it an intimate aesthetic that fits perfectly on a nightstand. The speaker encourages closeness between partners, while the touch-based interface highlights a sense of sensuality.
The conceptual Nightingale Mood Speaker identifies how technological design can greatly influence the user's mood and lifestyle. The speaker concept was sculpted by you with a purple finish to give it an organic look.