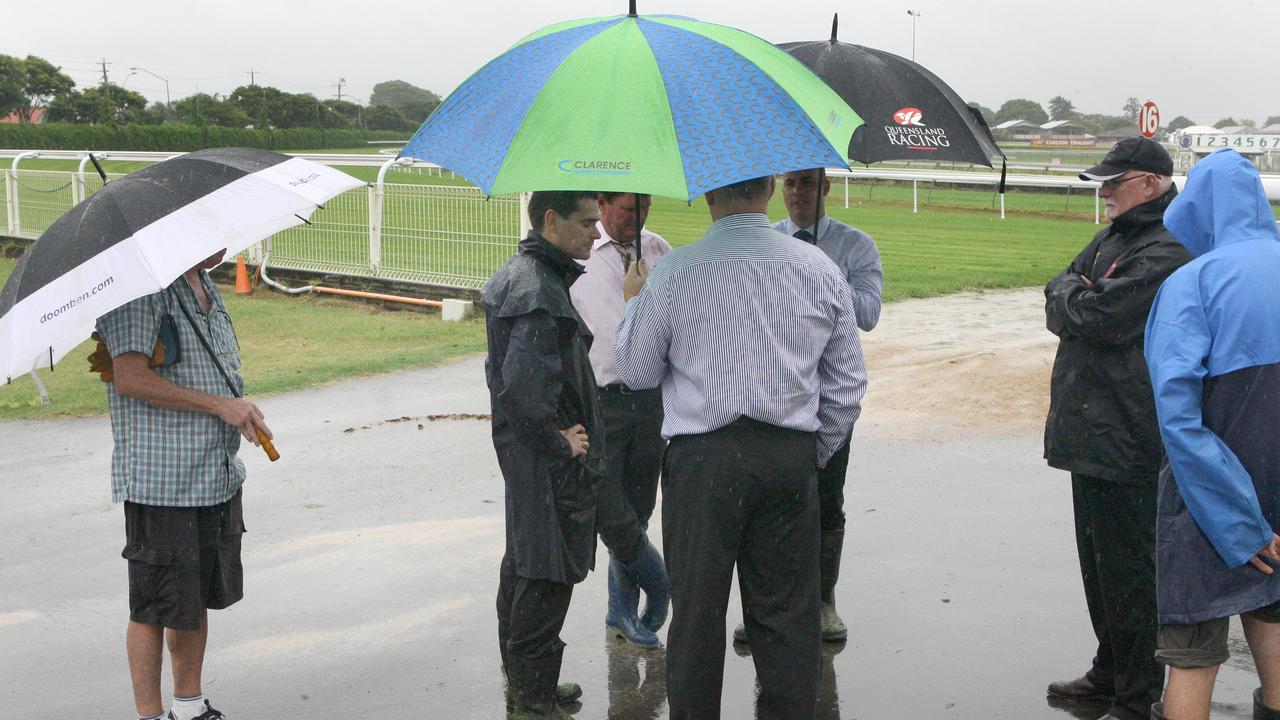 So what evaluation do we expect from the Eagle Farm track on Doomben 10,000 days and how will the surface play?
Bettors Attention: Get it out of your mind that you need to sustain wet trackers on Doomben 10,000 days.
It sounds hard to believe, as parts of South East Queensland are underwater in the region's great swamp, but Group 1's day at Eagle Farm will almost certainly be accelerated in the Soft 5 or Soft 6 range.
Track guru Jim Roberts said the only way the quick-drying, quick-draining surface would get into the heavy range was if there was torrential rain during Saturday's race course.
And that seems highly unlikely given that forecasts are that the big wet will ease off on Saturday with just 10mm of rain forecast for the Brisbane area.
"This track is known to wear out incredibly, this is what it was designed for and this is what it is doing," said Roberts.
"When it rains heavily, you may get some water on the surface, but five minutes after the rain is gone, so is the water flowing through the profile (of the runway).
"Our figures are approaching the range from Soft 5 to Soft 6, it is definitely not in the heavy range as we have walked it several times.
"The ground is not sticky, there is no water on the surface.
"Unless it is absolutely raining during the course of the races, there is no chance of it entering the heavy range.
"If the weather improves on Saturday, you will probably see the track improve".
Sometime in the past eight years since it first closed for renovations in 2014, Eagle Farm has produced a track that has favored a certain style of runners.
But the latest reincarnation generally produced positive feedback, with all the runners having their chance.
On Saturday the rail is out seven meters for the entire course and Roberts says bettors can bet with confidence.
"To be brutally honest, I think they will all get their chance on Saturday," said Roberts.
Originally published as The Eagle Farm track will be in the soft range for Doomben 10,000 days despite the big wet