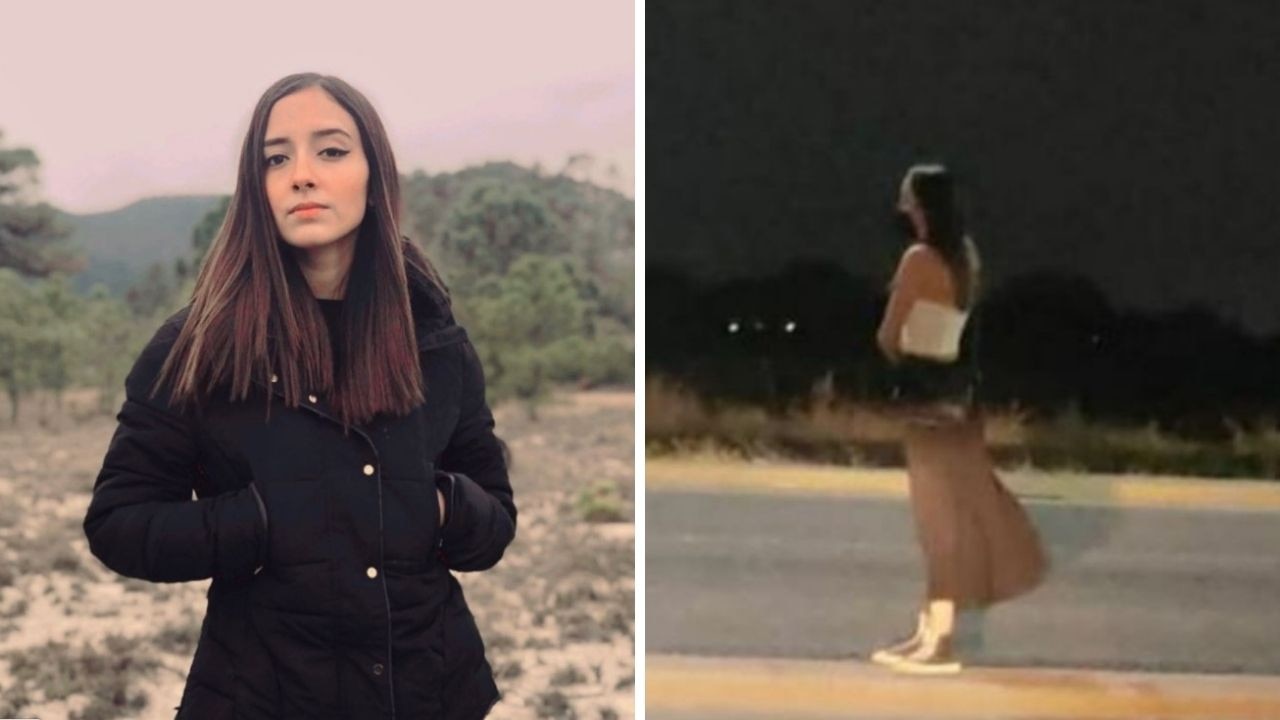 Debanhi Escobar's latest photo before her mysterious disappearance two weeks ago made headlines around the world. Now, his body has been found.
The body of a Mexican teenager was found after one last disturbing photo of the young woman before her mysterious disappearance made headlines around the world.
Debanhi Escobar's family, 18, had been tirelessly trying to locate her for two weeks.
Authorities confirmed Friday that his decaying body – apparently unrecognizable – was found in a cistern (underground water tank) at a motel late the day before.
Deputy Secretary of Public Security Ricardo Mejia said the woman's body had a crucifix necklace and the clothes Debanhi was wearing.
"The alert was issued by the hotel workers, due to the stinking smells coming from the area," said Mr. Mejia, according to Associated Press.
Debanhi's father, Mario Escobar, told the media the night his daughter's body was found: "My daughter is dead and I don't know what to do."
In an Instagram post on Debanhi's account, the family wrote: "Thanks to all who collaborated in the search for our beloved Debanhi, heartbroken we ask you to raise a prayer in her name so that a perpetual light may shine for her. ".
A final photo by Debanhi standing alone on the side of a highway she was caught in the early hours of April 9 by the taxi or rideshare driver who was supposed to take her home after a night out with friends.
Apparently the driver took the photo to show she got out of the car and sent it to her friends.
Her body was found not far from where she was last seen.
The Monterrey-Nuevo Laredo highway where it was located in the photo was nicknamed "the highway of death" or "road of death" due to the high number of people who were attacked or disappeared.
During the first six months of last year, at least 70 people had disappeared on the route between the Mexican industrial center of Monterrey and the border town of Nuevo Laredo.
Debanhi's family wrote on her Instagram that the night she disappeared, she went out with two friends who came home without her.
"Her friends say they called a 'trusted contact' to pick her up on the spot (she said the 'contact' works on racing platforms like Uber / DiDi, but the work that was done was off the platform)", the post a week ago read.
It is unknown why Debanhi got out of the car, but second Associated PressMario said prosecutors told him surveillance footage suggested the driver inappropriately touched his daughter.
"I guess my daughter didn't put up with the harassment," she said.
She believed that even if the driver didn't kill her, he was still responsible for her daughter's death.
Originally published as Young woman missing from a disturbing photo found dead in Mexico