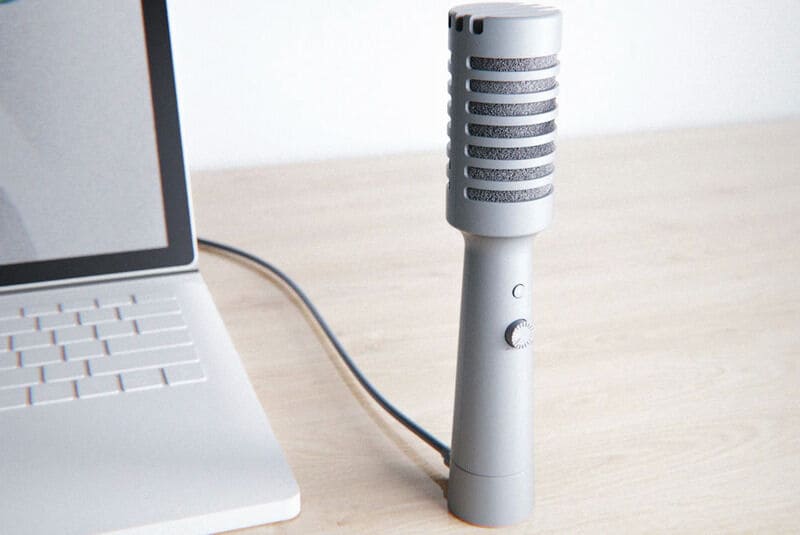 Taking a call or video call on a computer usually means utilizing the built-in microphone on a PC or headset, but the conceptual 'Hand Desk Mic' is designed to take things in a decidedly different direction.
Designed by Hélène Bert, the microphone features the form of a microphone one might find on a stage at a concert that can be held in the hand or mounted on a stand. This enables the user to take calls in a more performative manner, which could help them to command digital meetings with more vigor and convey their message with confidence.
The conceptual 'Hand Desk Mic' is imagined in Light Gray and Dark Gray finishes, which are both rechargeable via an accompanying stand.