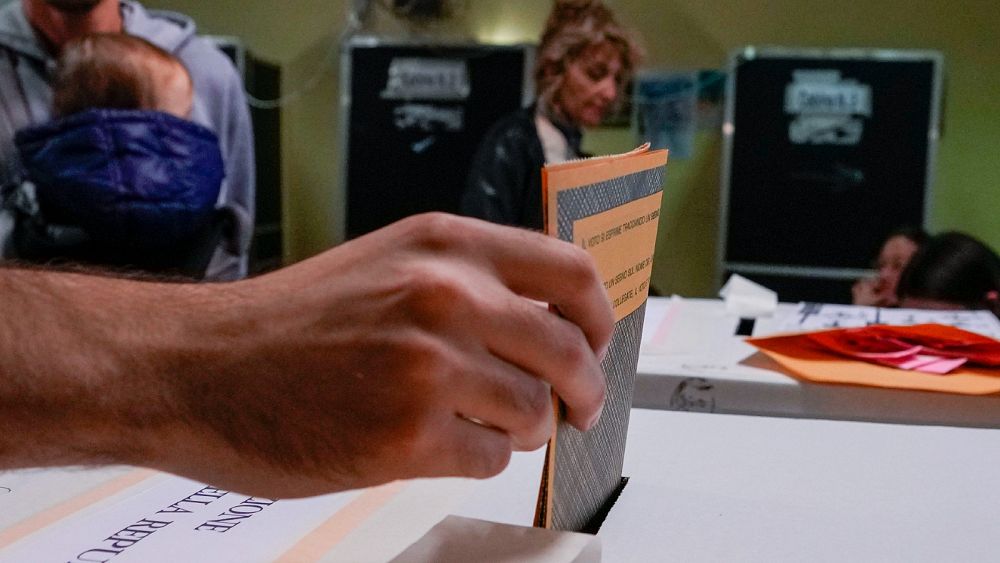 Who are the main parties and candidates running?
There are several major parties running, many of which are in coalitions.
The "centre-right" coalition consists of three major parties:
– Brothers of Italy (Fratelli d'Italia), headed by Giorgia Meloni
– Northern League (Lega Nord), Matteo Salvini
– Go Italy (Forza Italia), Silvio Berlusconi
The "centre-left" has one major and several minor parties:
– Democratic Party (Partito Democratico), Enrico Letta
– Small parties like More Europe, Greens and Left Alliance, and Civic Commitment.
The populist, syncretic Five Star Movement is running by itself, headed by Giuseppe Conte.
A centrist "Third Pole" is made up of:
– Action (Azione), Carlo Calenda
– Italy Alive (Italia Viva), Matteo Renzi