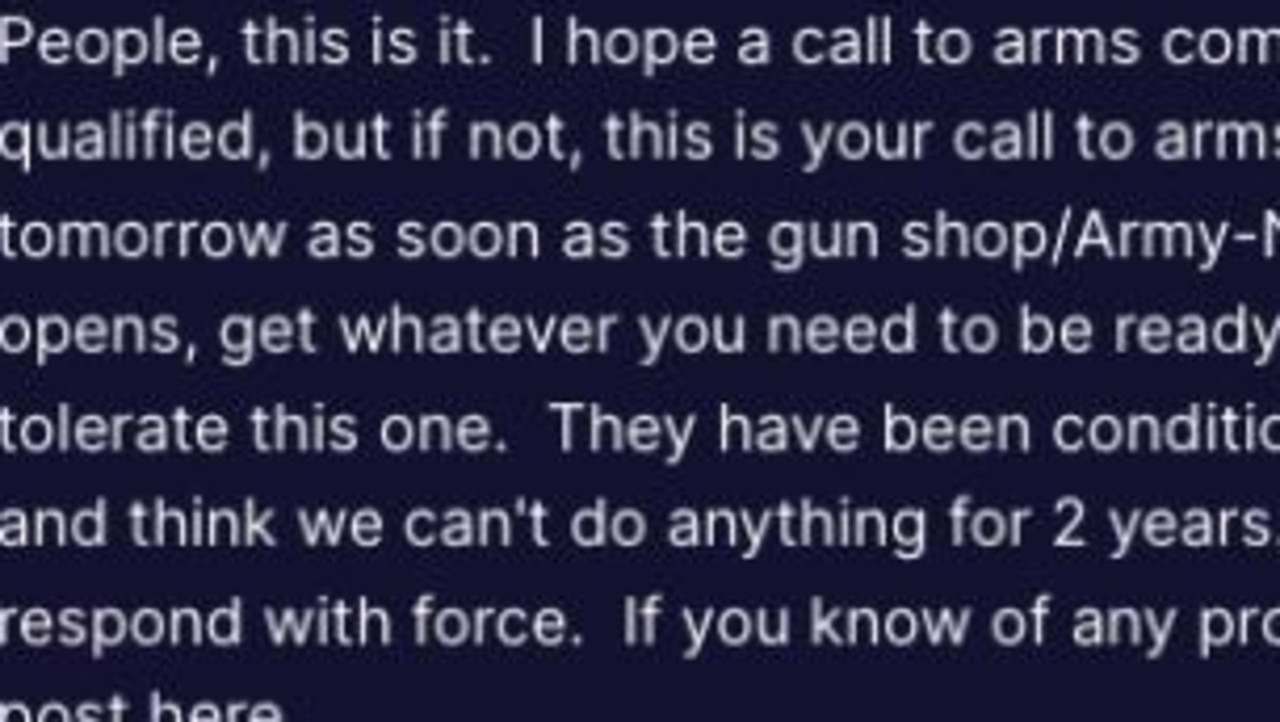 An armed man who was reportedly at the US Capitol during the riot on January 6, 2021 has been shot dead by police after he attempted to storm an FBI office in Cincinnati, Ohio and then fled, leading to an hours-long standoff.
The incident appears to be related to the FBI's search of former president Donald Trump's Mar-a-Lago residence in Florida earlier this week.
Ricky Shiffer was shot and killed by police on Thursday afternoon, local time, after he raised a gun toward officers at around 3pm, a spokesperson from Ohio state police said.
The incident began when he "attempted to breach" the visitor's screening area of the FBI office and then run away after agents confronted him, said federal officials.
The suspect, who was wearing body armour, was pursued by authorities onto a highway, Interstate 71, and fired shots at a trooper who was chasing him before abandoning his car on nearby country roads.
The New York Times revealed there was an account under Shiffer's name on Mr Trump's social media platform, Truth Social.
On Monday, the same day the FBI executed its search warrant at Mar-a-Lago, the account posted inflammatory messages calling for Mr Trump's supporters to "be ready for combat", and to "kill the FBI on sight".
"People, this is it. I hope a call to arms comes from someone better qualified, but if not, this is your call to arms from me," Shiffer wrote.
"Leave work tomorrow as soon as the gun shop opens, get whatever you need to be ready for combat. We must not tolerate this one. They have been conditioning us to accept tyranny and think we can't do anything for two years. This time we must respond with force."
Another Truth Social user asked him whether he was "proposing terrorism".
"No, I am proposing war," he wrote back.
"Be ready to kill the enemy … violence is not (all) terrorism. Kill the FBI on sight, and be ready to take down other active enemies of the people."
The final message on the account appears to have been posted after Shiffer tried and failed to breach the FBI office with a nail gun.
"Well, I thought I had a way through bulletproof glass, and I didn't," he said.
"If you don't hear from me, it is true I tried attacking the FBI, and it'll mean either I was taken off the internet, the FBI got me, or they sent the regular cops."
Other posts from earlier in the account's history echo the violent rhetoric above.
Authorities are investigating whether Shiffer was connected to an extremist group that participated in the Capitol riot, in which a mob of Mr Trump's supporters stormed the US Capitol Building in an attempt to stop the certification of his 2020 election defeat.
NBC News reported Shiffer was himself present at the riot, and in a social media post he claimed "I was there".
'Dangerous' threats against FBI
Authorities have been wary of increased threats against the FBI following its search of Mr Trump's residence. Agents were reportedly looking for highly classified documents the former president had failed to return to the government.
Many of Mr Trump's supporters have claimed, albeit without evidence, that the raid was corrupt and politically motivated.
Speaking after the incident with Shiffer, FBI Director Christopher Wray defended the bureau.
"Unfounded attacks on the integrity of the FBI erode respect for the rule of law and are a grave disservice to the men and women who sacrifice so much to protect others," he said.
"Violence and threats against law enforcment, including the FBI, are dangerous and should be deeply concerning to all Americans."
Mr Wray was appointed to his position by Mr Trump.
To obtain the search warrant for Mar-a-Lago, the FBI and Justice Department had to tell a federal judge what material, exactly, it was seeking, and where it expected to find it. They had to convince the judge there was probable cause that specific evidence of a specific crime would be found there.
Today Attorney-General Merrick Garland, an appointee of President Joe Biden, announced his department had filed a motion to unseal the search warrant, allowing the public to see it.
Mr Trump has indicated he will not oppose that request.
Originally published as 'Kill on sight': Ohio gunman who tried to breach FBI office posted chilling messages online